DSK Bank
How challenging & teasing employees can increase a company's performance?

Succes Story – DSK Bank
I think of Bravon as a personal World Class Football Coach. Like them, Bravon challenges you to do better, and improve performance and skills.
DSK Bank, founded in 1951 as the country's savings bank, is a major Bulgarian bank and it's owned by OTP Bank since 2003.
Dobrin Yanev
/ Sales & Partnerships Manager – DSK Bank
The Challenge
Managers & Administrators of companies with multiple branches and large numbers of employees may find it difficult to tease all teams to reach goals and track their performance. This was the case for DSK Bank which also was looking for a solution to keep employees engaged.
Our Solution
To solve this challenge for DSK Bank, we integrated scoring challenges with a point system for the highest-performing users and leaderboards to create healthy competition between teams and employees. These challenges are also tracked by the administration team that is now capable of tracking performance and see if the company is on the way to reach its goals or if there are any deviations. We also developed a custom import of results, so DSK Bank could easily import results from their internal vending system.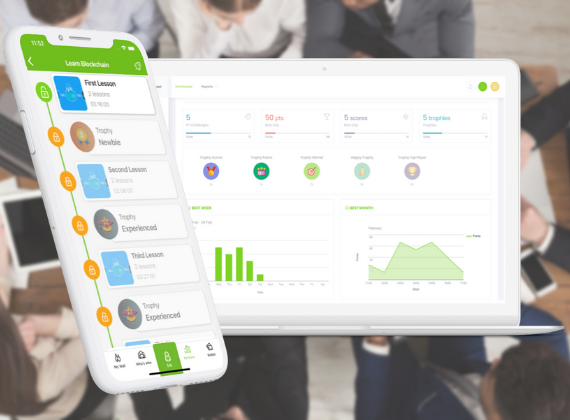 Results:
Bravon's proposed solutions showed an effect on DSK Bank. The Administration and Human Resources teams are now challenging the company employees and tracking their results more easily, saving time on management and generating more results for DSK Bank.
Testimonials
How our services result in success


We wanted a platform providing a clean, fast, easy way to do so without having to develop the product from scratch. Arendt uses Bravon to deliver a completely different, unique solution taking advantage of the already built gamification elements.


Patricia Beltrão
APPERITIVO
" I had no idea gamification had this kind of power. The company loves it, and the clients can tell!"


Kamel Amroune
CEO, Farvest
"Using Bravon was a complete game changer for my business. My club members are so engaged since we are using such a platform!"
It's time to get in the game!
Unlock your users' potential with a total Gamified Platform!