Training
Bravon Training
Bravon offers training solutions for its customers and partners. If you are looking to learn more about gamification and its sub-themes, our experts have the perfect solution for you.
No matter if you are interested in its general concept or if you want to profound your knowledge on any of its ramifications, our experts can provide you with the know-how and guide you through the complex and complete world of gamification.
What Are You Waiting For
General Training
Grow Bigger And Better!
Gamification 101
Our Gamification 101 course tackles the basic concepts of gamification and it's your introduction to the vast and complex world of gamification.
What Will You Learn?
What is gamification?
Intrinsic Motivation vs Extrinsic Motivation.
Elements of a successful gamification strategy.
How can gamification be applied in a
company environment?
Benefits of gamification.
Practical examples of gamification application.
Study cases where gamification worked.
Employee Engagement Matters!
Gamification Strategy
Learn how to implement a successful gamification strategy inside your company and how to measure its results. This course is essential to those trying to get their gamification knowledge to the next level, to apply that knowledge in a custom company strategy.
What Will You Learn?
The different kinds of gamification strategies.
What does a successful gamification strategy look like?
How to integrate a gamification strategy inside your existing processes.
Benefits of the correct gamification strategy.
How to measure the success of your gamification strategy.
Adapting the strategy to your company reality.
It's Time To Capacitate Your Team!
Bravon Platform
Become an expert in our gamification platform. If you are a customer a partner or are interested in becoming one this course will potentiate you to use Bravon as effectively as possible.
What Will You Learn?
How does Bravon boost performance and engagement?
How to set up Bravon in a company.
How to set up Challenges.
How to optimize the creation of the challenges so they are as effective as possible.
How to use the 4 parts of Bravon: Portal, APP, Store and Services.
How to create surveys.
General Training
Public Classes
Check our agenda and join one of our public class
Private Sessions
Organize a workshop in your workplace for your team

Online
Get trained by following our online classes using our mobile app
We have several ways to provide our courses, just contact us to know more.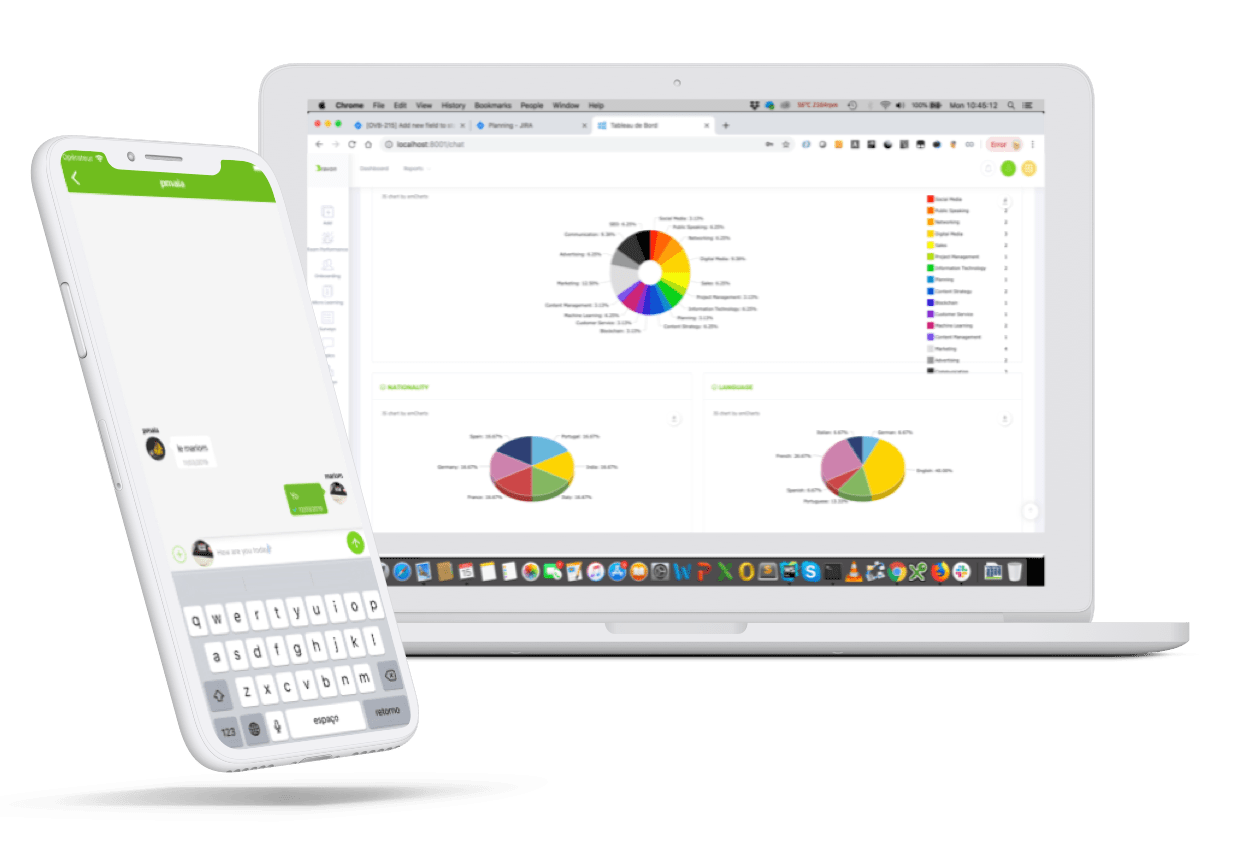 Grow Bigger And Better!
Communicate Better
Our course about Smart Collaboration is a panoply of strategies to implement on your company from day-to-day. Is challenging to collaborate, especially with all the information used today to fix this problem we need many skills on our repertory that this training meant to help.
What Will You Learn?
Identify the purpose and goal of your team, that will motivate them.
Use the right tools to improve the communication and collaboration of your team.
Identify communication problems inside your team and knowing the right tools to solve it.
Keep your team in tune trough communication.
How to encourage your team collaboration through rewards and adapt them to each member.
Employee Engagement Matters!
Drive Engagement
Our course about Talent Management was created to improve the leadership qualities needed in future companies. Talent Management is an investment in the future of your organization will help on the engagement of your team and keep the most critical asset of your business, your employees.
What Will You Learn?
Analyzing all the team (and individuals) and understand the different evolution of your employees.
Evaluate each employee, analyze their potential and create a personalized strategy.
Create the tools to improve your leadership and learn how to develop your team talent.
Adapt the gamification tools to your team management.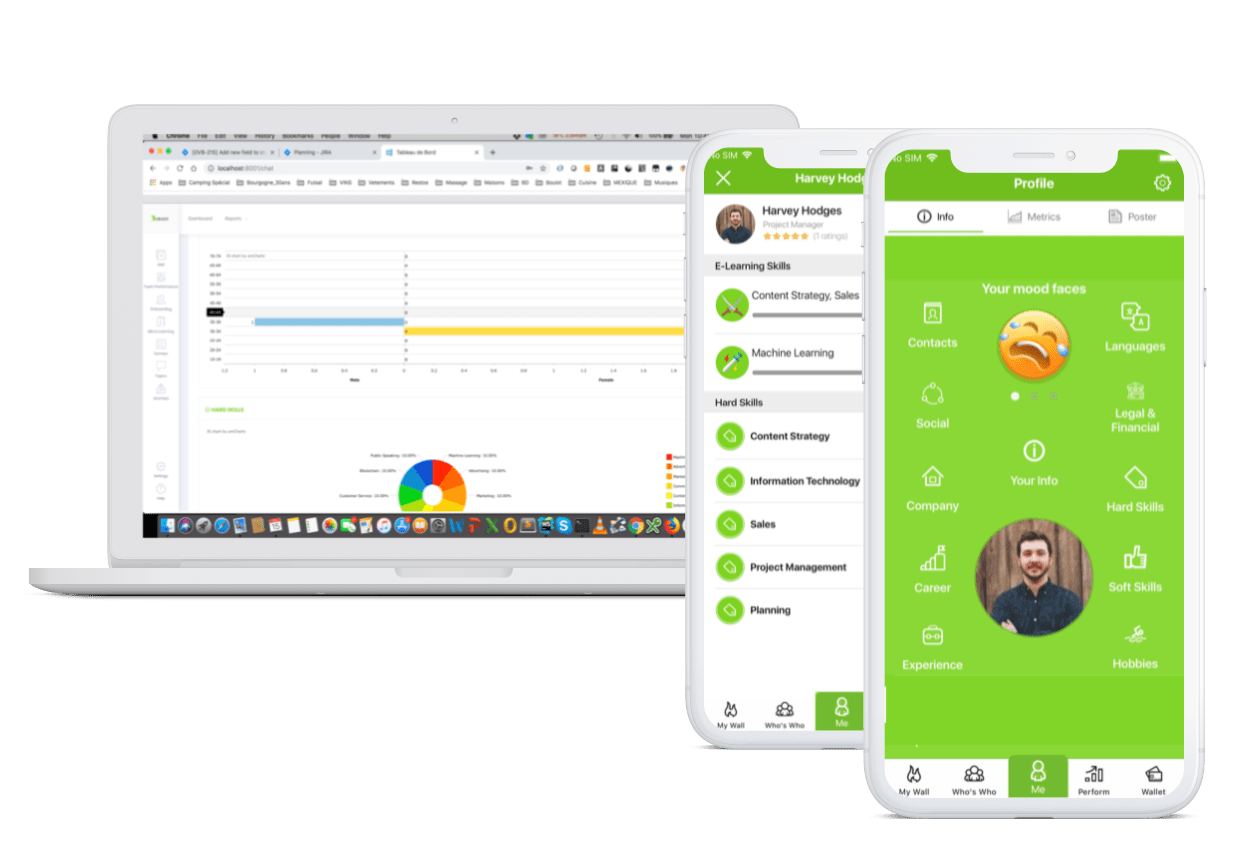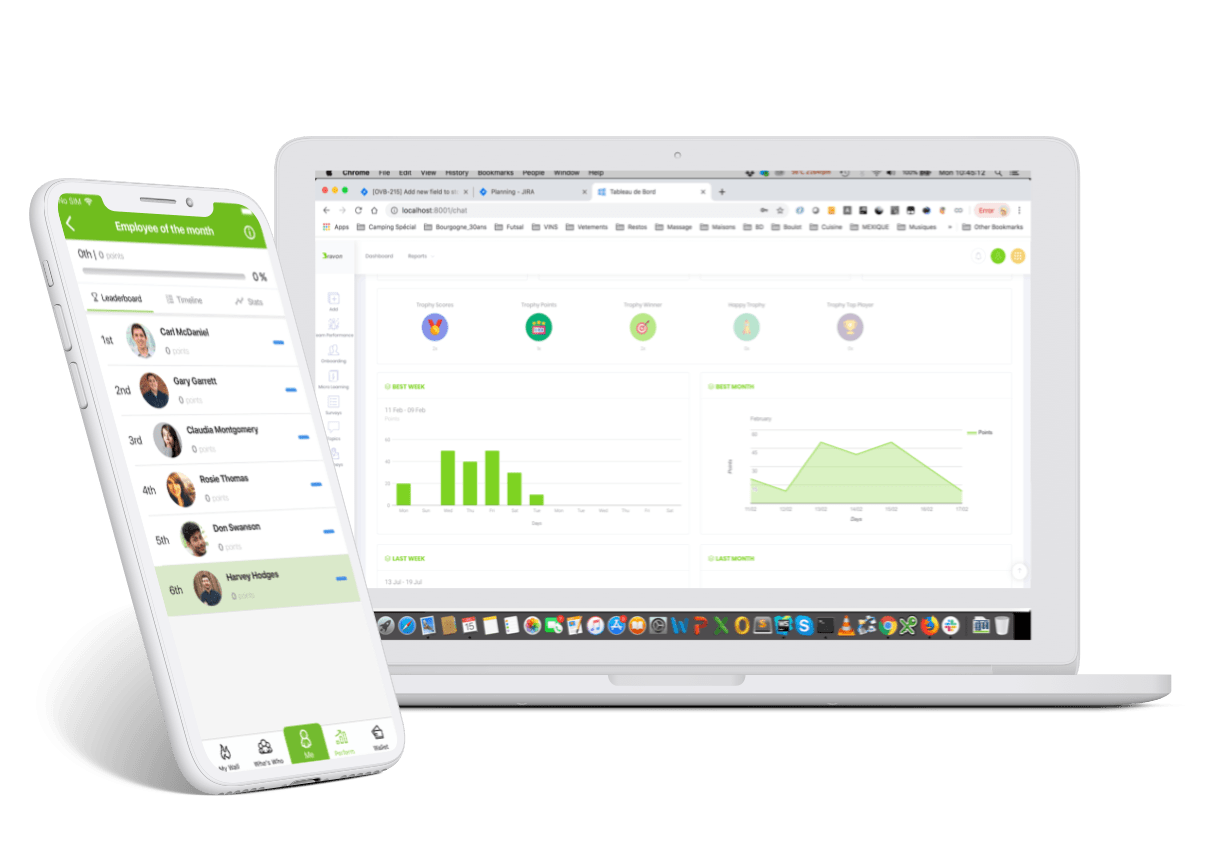 It's Time To Capacitate Your Team!
Boost Performance
Our Team Performance formation explains the strategies and techniques behind the successful high performing teams. If you work in a performance driven sector, such as sales, research or development, knowing how to potentiate your team's performance will make your company more profitable and your employees more effective.
What Will You Learn?
Identify and create strategies based on your team member's personalities
Communicate with your entire team and to each person, individually.
Share your vision and goals in a wat that can engage your team.
Optimize work strategies and roles to boost performance.
Improve both team and individual performances.
Employee Engagement Matters!
Learning Culture
Our course about Academy has the intention to create courses for employees' training. Training through challenges have a positive impact on workers' motivation and productivity, and companies need to adapt the way they train their employees.
What Will You Learn?
Analyze both your team and the topic you want to create, to understand their needs and the best strategy to adopt.
Create useful content and choose the best way to represent it.
Define the strategy based on your team needs.
Identify the right time to reward your team, to stimulate motivation.