Drive Engagement
BRAVON IS A POWERFUL TOOL TO ENGAGE YOUR CUSTOMERS, EMPLOYEES & LEARNERS.
How Bravon Drives Engagement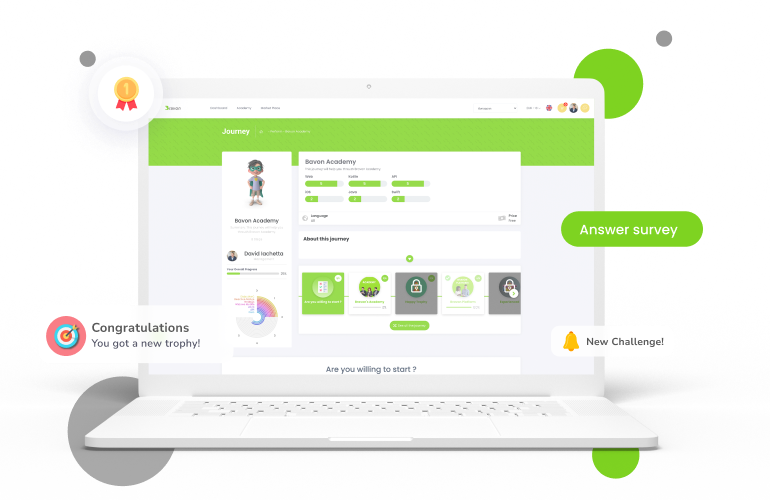 Reward Strategy
Implement a Rewarding strategy for your employees or customers and manage recognition within the team and reward the best users.
Communication & Collaboration
Use the Omnichannel communication inbox to spread the messages instantly with private chats and channels groups discussions to be sure everyone is connected & Implement a collaboration strategy by creating shared objectives forcing collaboration.
Motivation Boost
Motivate users to excel by transparently sharing real-time progress as well as achievements and train and improve mindfulness while home working.
Users Knowledge
Execute advanced user profiling to know better your members and create surveys to evaluate the engagement level and the user's mood as well as your customers' loyalty rate.
BRAVON IS THE RIGHT CHOICE!
Our Value Proposition
BRAVON IS THE RIGHT CHOICE!
Our Value Proposition
Case Studies
See how our Partners improved engagement rates!
It's time to get in the game!
Unlock your users' potential with a total Gamified Platform!