Partners
Become a Bravon Partner
The Bravon Partner Program is designed to help you build new experiences, launch faster, and reach more customers.
Bravon Is The Right Choice!
Our Value Proposition


Support
Bravon has a dedicated team of experts ready to support you in every step!


Training
Bravon is always evolving his platform, therefore we have a training solution to keep you and your team up to date!


Marketing
We make Digital Marketing campaigns to generate new leads for your team to convert.


Local
We give our Partners 100% autonomy to manage their region. Leads, prospects and clients belong to our Partner in that region.
BECOME A PARTNER
Bravon Partners' Benefits

Features

Startup Assistance
Reliable & scalable integrations
Developer Studio portal access
Market analysis
Company creation & funding support
Branding promotion
Strategy plan definition
Dedicated Account Manager
Access to service desk
Go-to-market strategies
Dedicated instance with free licences
Regular partner updates
Training on Gamification by our experts
Marketing & technical resources
Bravon Meetings
Free tickets to Bravon Summit
Leads generation services
Inbound sales services
Advisory services
Business Development
Bravon is the right choice!
Click to join!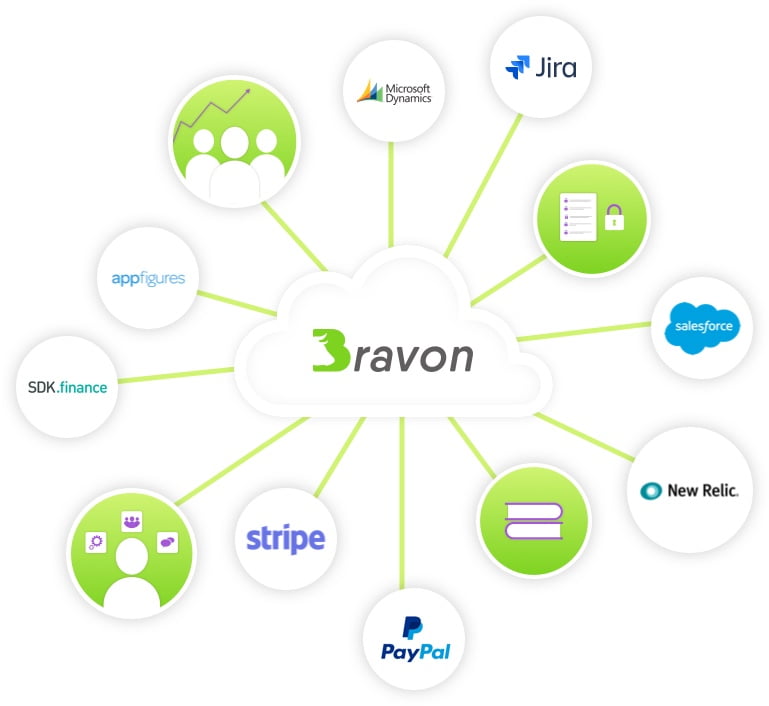 Let's Work Together!
Technological Partners
Bravon's API is software friendly allowing you to take our platform and connect it with every major software there is. Bravon makes sure you won't have any compatibility issue while using our platform.
JOIN OUR PARTNERS!
Start Our Partnership Today