Improve Learning
BRAVON IS A POWERFUL TOOL TO IMPROVE YOUR LEARNERS' KNOWLEDGE
How Bravon Improves Learning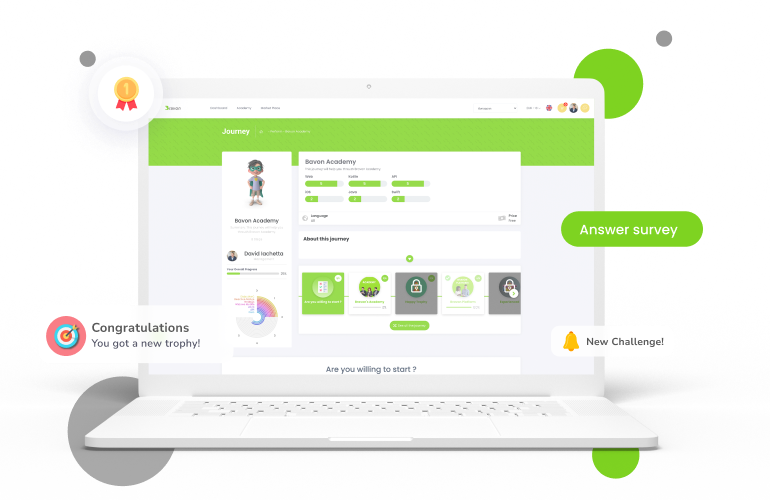 Certify Skills
Guarantee high level of competencies based on tests and quizzes. Improve performance by certifying skills on courses and journeys with the usage of challenges.
Custom Journeys
Bravon offers the possibility to define personalized courses per user or user groups. Create Journeys according to your user's expectations and your own goals, including challenges in order to motivate them.
Talent Management
Analyse and adapt your learning strategy with a complete report by users, course, groups and journeys.
Micro Learning
Microlearning tools enables you to manage and monitor learning activities that your users or employees can consume at their own pace. It is an ideal instructional approach for many situations because: Information changes quickly!
BRAVON IS THE RIGHT CHOICE!
Our Value Proposition
BRAVON IS THE RIGHT CHOICE!
Our Value Proposition
Case Studies
See how our Partners improved engagement rates!
It's time to get in the game!
Unlock your users' potential with a total Gamified Platform!