MediaMarkt
How educating & motivating employees increased the sales team performance.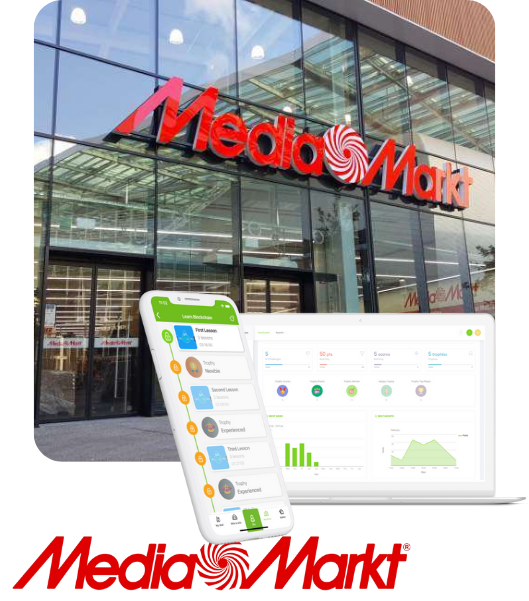 Succes Story – MediaMarkt
Integrating Bravon had a tremendous effect on the way our teams collaborated and performed, we started selling more of what gave us a real profit and our employees were more motivated than ever during the entire process.
Media Markt started in 1979 in Germany and has become one of the biggest retailers of technology in Europe.
Gregory Gillis
/ Sales Manager – Media Markt
First Challenge
Employees at media markt are not selective in the products they sell. In a store with thousands of products, there are some products that have a higher profit margin than others, so employees need to be educated in this direction and pointed to the products that bring the biggest profit to the company.
Our Solution
To start solving the challenge, we implemented a microlearning strategy to teach employees about the products that are more profitable. We integrated sales challenges with a reward system for the highest performing employees with the presence of leaderboards to create healthy competition generating motivation and engagement between employees. It was also introduced a points system for employees who selled target products.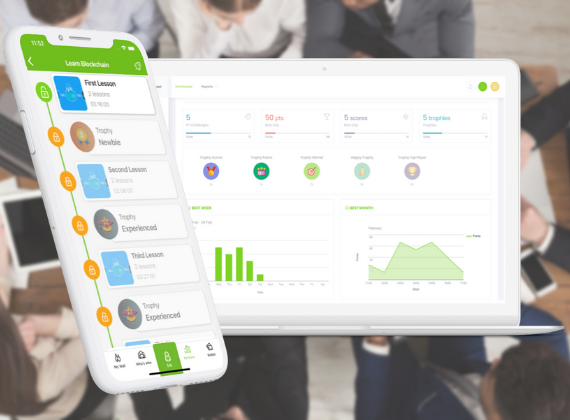 Results:
Bravon's proposed solutions showed an effect on MediaMarket results. Employees showed improvements in engagement scores, therefore, their commitment to the selling challenges was higher! Bravon platform also improved team spirit and the collaboration between the team.
Found the challenges engaging
95%
Found the reward appealing easier
100%
Testimonials
How our services result in success


We wanted a platform providing a clean, fast, easy way to do so without having to develop the product from scratch. Arendt uses Bravon to deliver a completely different, unique solution taking advantage of the already built gamification elements.


Patricia Beltrão
APPERITIVO
" I had no idea gamification had this kind of power. The company loves it, and the clients can tell!"


Kamel Amroune
CEO, Farvest
"Using Bravon was a complete game changer for my business. My club members are so engaged since we are using such a platform!"
It's time to get in the game!
Unlock your users' potential with a total Gamified Platform!