What you need to know about gamification?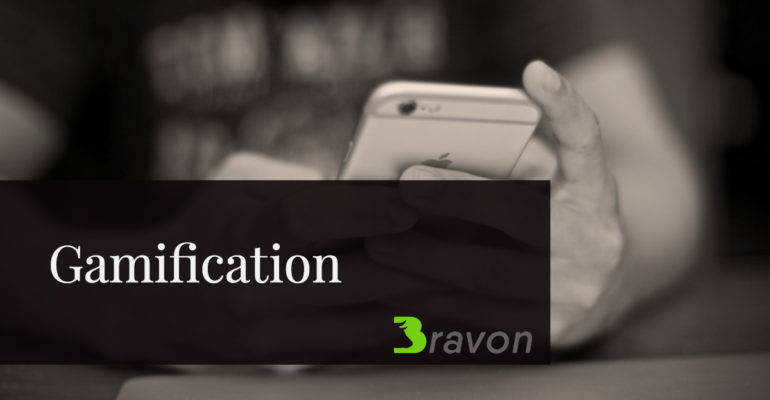 What you need to know about gamification?
Gamification is!
The term gamification was created in 2002 by British programmer Nick Pelling. It has since become a strong tendency in companies that want to engage their employees to work and learn in a more engaged and relaxed way, in his book, Gamify – how gamification motivates people to make extraordinary things, Brian Burke describes gamification as " the use of game design, digital and mechanical experiences to motivate and engage people into reaching their goals."
To put it t simply, we understand gamification as a way to make people emotionally involved with a platform, as a way for them to reach their objectives through an intuitive and rewarding tool.
Practical Gamification:
Practical gamification serves to stimulate the development of abilities through the use of a groundbreaking method. It also allows measuring user performance in a creative and interactive way. Gamification promotes an emotional relationship between the player and the challenge, awakening the desire to complete all tasks to reach his own objectives inside the platform.
Does every challenge need to have a reward?
Yes! It is essential to motivate the player. Since the beginning of the Olympic games in Greece, the reward is what makes people to not give up midway just because the challenge got boring. When we speak about the reward we are not talking about financial prizes or medals, the reward can be simply feeling good for achieving something.
Studies made in 1950 by psychologists James Olds and Peter Milner in McGill University, Canada proved that there is a rewarding path formed in our brain that launch dopamine to the body a neurotransmitter that makes us feel pleasure.
Gamification Objective:
We can split gamification into three pillars:
1 – Digitally engage people promoting interaction with other people:
There are several challenges that you can face on your own, but what makes the challenge even more interesting is if you are facing other opponents. In gamification that has a deeper meaning, interaction. To each decision, it establishes a way of interaction with the company or business. When a company uses a gamification platform, employees not only are challenged as they also provide essential information to the company in an automated way.
2 – Motivate people and stimulate them to develop innovative skills.
Before you can apply gamification you should think where can you make use of it. For example, if you create a challenge with irrealistic objectives your employees may end up giving up. On the other hand, if it is too easy the same can occur. That's why gamification needs to be strategic. It should propose tangible and reachable objectives. This way there is a stimulus so that people can develop skills that can help the company be more productive and profitable.
3- Make people reach their objectives and the company will follow.
An important point that should not be forgotten is that the gamification strategy should not be focused on the business, but on the employee, to help him reach his objectives. The main objective is that your platform is a win-win for both employee and company. The employee wins because has access to a central platform that enables him to speak directly with other members of the team and the company, gives him visual clues of his performance and engages him in the tasks he may consider boring. The company wins by having access to automated reports on employee performance, by having engaged, motivated and productive employees and by being able to automate a certain process that can be considered long and unappealing.
Test before applying:
It is fundamental to make a search within your company before applying a gamification solution. Understand your companies needs and your employee's needs, to be sure you are creating the right strategy. You should measure what is your company expecting to accomplish with gamification and if it makes sense to integrate it into your company and in which areas!
Want to try our Bravon – gamification platform for free for 30 days? You can do it here.