What is Gamification?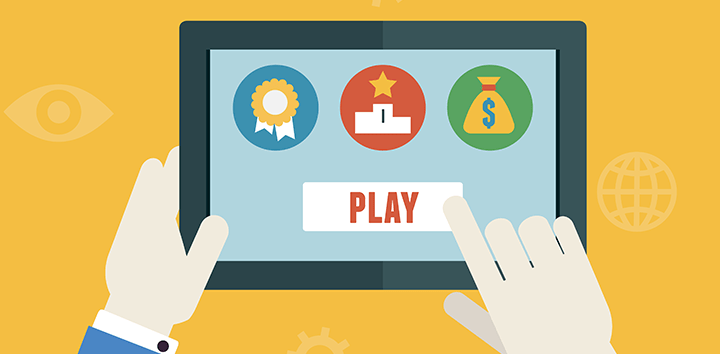 What is Gamification?
What is gamification exactly?
Gamification is the application of game mechanics and designs to non-game situations. It's taking advantage of the data-driven side of games and applying it to boost your sales, engage your employees, promote loyalty, train onboarding employees more efficiently and get in-depth analytics about your team's performance.
Let's look at some statistics:
Over 75% of people are gamers.
77% of Millennials stated that having access to the technology they enjoy makes them happier and more productive at work.
89% of enquired employees reported that a game-like environment made it more accessible and more engaging to learn specific tasks/training.
70% of business transformation efforts fail due to lack of engagement. Gamification – the tool to outperform yourself and your competition.
Gamification has been used and tested on several occasions. It proved to be a useful tool when it comes to engaging people and motivates them to reach specific objectives or goals. You can read particular examples on: "3 examples of gamification that will change your perspective on it."
Gamification is about building motivation in a digital environment; it's pushing the boundaries of performance without any extra perceived effort. Trough objective-driven games boost engagement and performance at a certain level.
No matter your objective or problem in hand, gamification can be applied as a solution to many of critical business/company cornerstones. Lack of engagement in business is pointed out as one of the biggest cause for failure. Gamification is nothing more than triggering engagement and motivation.
Need more sales?
Why not create a game that rewards employees with attractive magnets for motivation? Your employee completed 90% of the objective? How about a push message on his device saying " keep it up, you are almost there"…? This gives people measurable goals. They can see live how everyone is doing.
This motivates them to sell more than their peers. Extra rewards for doing my job correctly? Sounds great!
Another example of how gamification can help your business – your training program. Training programs in companies can be tedious.
Employees often see them as "extra work." Gamified learning and training in the workplace can bring considerable results to companies turning the efficiency rating your way.
Reward employees who train, make knowledge sharing easier through a fun and rewarding activity. Turn learning into a game and boost its efficiency.
Gamification can be applied in many other ways in the company's infrastructures. Gamification can be used in marketing, human resources, educational systems and pretty much everywhere.
Want to try our Bravon – gamification platform for free for 30 days? You can do it here.