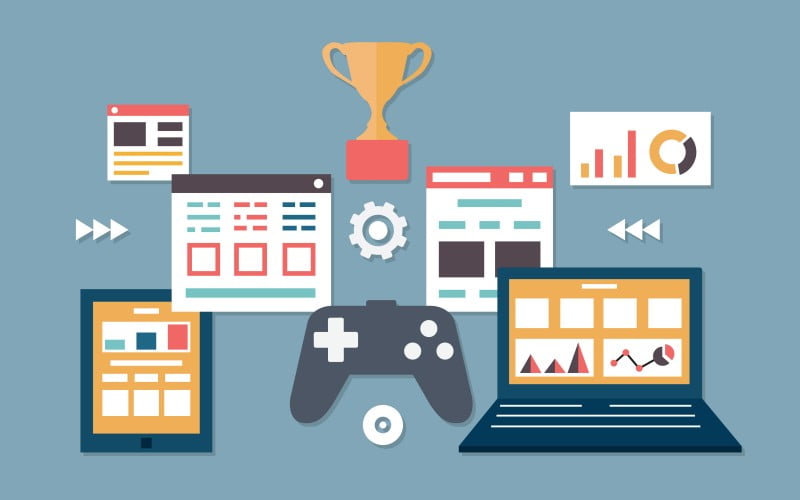 Benefits of gamification in learning
If you are new to the concept of gamification, click here to access Bravon's Insider "What is gamification exactly ?" article.
Gamification can have a very positive effect on learning. If we ask our children the definition of work in their life, they will probably answer school. The truth is – more often than not, our children are unexcited about school.
Good news, the mentality is shifting. It's not as unusual, as it was a decade ago, for our educational system to test a game environment in the classroom. Testing engagement in learning and content retention is now a more common practice. The perception that free communication, between teachers and students and students themselves – with the proper level of control, for encouragement and discipline – can retain knowledge by making it "fun."
Let's analyze some statistical data :
When it comes to motivation, Gamification can give it a boost in learners. It is also linked to better performance on subjects that have a more competitive nature. It serves as an incentive for participation, encouraging interactive learning. A study by TalentLMS shows that :
89% of those surveyed stated that a point system would boost their engagement.
82% are in favor of multiple difficulty levels and explorable content.
62% reported that they would be motivated to learn if leaderboards were involved and they had the opportunity to compete with other colleagues.
Not all gamification techniques are suitable for everyone; some will work better with specific groups than others. This a question of testing and adapting. The objective is to make sure the program is as broadly engaging as possible.
When it comes to the most preferred gamification strategies by the learners :
progressing to different levels (30%),
points/scores (27%),
real-time feedback on performance (26%),
progress bars (25%)
activity feeds (24%)
competition with friends (13%)
being part of a story/ narrative ( 11%),
avatars (3%),
virtual currencies (2%).
Gamification isn't applied exclusively to our educational system. Employed adults, on medium and high technical positions, have continuous training. And the same principles apply to them.
According to a study conducted by the University of Colorado [2] on the impact of simulations and games in adult learners, participants in gamified eLearning experiences scored:
14% higher in skill-based-knowledge assessments
11% higher regarding factual-knowledge
9% increase in retention rate.
Gamification, if applied correctly, on an enterprise level can engage learning and knowledge sharing. There is so much a gamification platform can do for your business in so many different areas.
And it's not something futuristic, huge companies like Samsung, Microsoft, and Paypal are already taking advantage of this differentiation tool.